Nucleic acid test booths, hospitals, medical device production plants, pharmaceutical plants, and biosafety laboratories have different levels of requirements for clean environments.
Clean Room Testing Service
planktonic bacteria; sedimentation bacteria; temperature; humidity; pressure difference; noise; illuminance; suspended particles; wind speed; ventilation times, etc.
Basis of Testing Methods
YY 0033, GB 50333, GB 50591, GB/T 16292, GB/T 16293, GB/T 16294
Service Process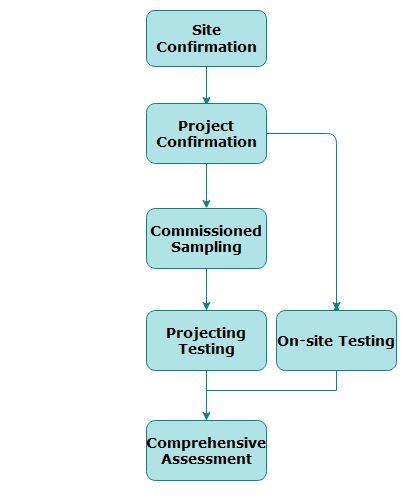 Our Advantages
Whole Industry Chain Services|Provide full industry chain technical services, including R&D support, safety evaluation and testing, registration, clinical, quality management system, etc.
Professional Technical Team | A team of experts in the fields of medical device regulations, registration, medicine, toxicology, statistics, biological evaluation, chemical analysis, microorganisms, etc., with comprehensive technical service capabilities
Professional Laboratory|Own several professional laboratories, including chemical analysis lab, materials lab, microorganisms lab, environment lab, efficacy evaluation lab, animal safety evaluation lab, etc.
Rich Industry Experience|Successful cases on safety assessment, registration and clinical services in active, non- active and IVD; Rich experience in implantable degradable products, medical beauty products, oral materials, cavity stents, assisted reproductive products and orthopedic ophthalmology field.
If you have any needs or questions, please contact us at test@cirs-group.com.