On June 20, 2023, the European Chemicals Agency (ECHA) announced that the European Union Enforcement Forum plans to carry out the 13th Joint Enforcement Project (REF-13) and the 3rd Major Enforcement Project on Biocides (BEF-3) within the EU by 2025.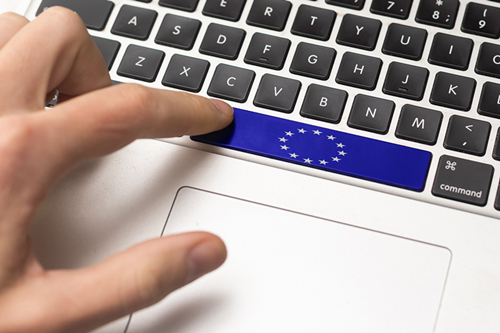 01 REF-13 Enforcement Plan
Inspections under the REACH-EN-FORCE (REF) 13 project will take place in 2025. The objectives are:
To check the compliance of products sold online (such as toys, common household goods or chemicals) with REACH restrictions.

To verify if the classification, labeling, and packaging of mixtures comply with CLP, and if online listings include the necessary information on the hazards of the mixtures.

To ensure compliance with the restrictions of the Persistent Organic Pollutants (POPs) Regulation and the Restriction of Hazardous Substances (RoHS) Directive.
The online sale of chemicals is an area of high non-compliance. In a previous Forum project (REF-8), inspectors often found that mixtures and articles sold online contained restricted hazardous substances, including those causing cancer. The project found that 78 % of controlled mixtures or articles did not fulfil the conditions of REACH restrictions.
In the upcoming project, inspectors can rely on stricter rules governing online sales, such as the Digital Services Act and General Product Safety Regulation. These new laws are expected to make enforcement stronger.
02
BEF-3 Enforcement Plan
The Biocidal Products Regulation Subgroup of the forum (BPRS) agreed that the next major enforcement project on biocides (BEF-3) will focus on verifying the accuracy of labeling for biocidal products.
To check if the information on biocide labels corresponds to the authorized and included information in the product characteristic summary.

Enforcement officers will also examine the presence and accuracy of information in safety data sheets, as required for biocidal products.
Both the REF-13 and BEF-3 projects will be prepared in 2024, with inspections planned for 2025, and the reports expected to be published in 2026.
CIRS C&K Testing reminds export enterprises to pay attention to the relevant laws, regulations, and technical standards of the importing countries and regions. It is important to conduct supply chain investigations and ensure proper product quality inspections to ensure compliance and safety of the products, thus avoiding the risks of exporting non-compliant products.
CIRS C&K Testing laboratory has a professional team proficient in the regulations and standards of various countries. Equipped with advanced instruments and equipment, the laboratory offers one-stop services to assist enterprises in complying with international regulations. The service scope includes, but is not limited to:
REACH testing services

POPs testing services

RoHS testing services

Training services on relevant standards and regulations

BPR compliance consulting services

CLP regulation classification, labeling and compliance consulting services
If you need any assistance or have any questions, please get in touch with us at test@cirs-group.com.