On July 28, 2022, the National Health Commission issued 36 national food safety standards (Announcement No. 3 of 2022 of the National Health Commission), including the standards for food contact paper and cardboard products (GB4806.8-2022), and the standards for food contact bamboo and wood materials and products (GB4806.12-2022). The official implementation date of the paper and cardboard product standard is June 30, 2023, and the implementation date of the bamboo and wood product standard is December 30, 2022.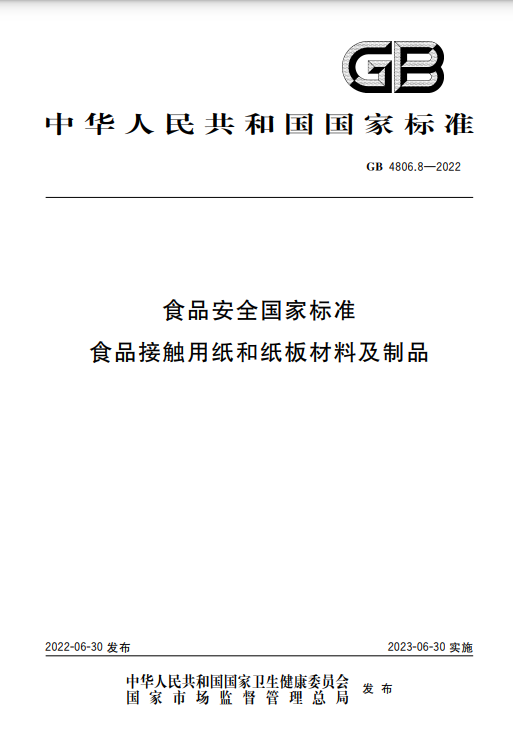 The new food contact paper product standard will replace GB4806.8-2016 "National Food Safety Standard - Food Contact Paper and Cardboard Materials and Products". Compared with GB4806.8-2016, the main changes of this standard are as follows:
Modified the scope;

Modified terms and definitions;

Revised the raw material requirements;

Modified sensory requirements;

Modified physical and chemical indicators and added other physical and chemical indicators;

Modified the microbial testing method;

Added other technical requirements;

Modified the migration test;

Revised Appendix A and Appendix B;

Added Appendix C
The Standard for Food Contact Bamboo and Wood Products (GB4806.12-2022) is a new standard that applies to products made of bamboo, wood or cork materials, including cork stoppers and plant fiberboard products.
For standard original text, please contact us at test@cirs-group.com.