On August 18, 2023, the "EU Battery and Waste Battery Regulations" officially came into effect, clearly stipulating a set of mandatory compliance requirements for all battery products placed on the EU market (excluding those used for military and aerospace purposes). These requirements include limits on hazardous substances in batteries, minimum standards for electrochemical performance and durability parameters, and safety parameter requirements for stationary battery energy storage systems. Providing these parameters requires battery testing in accordance with EU standards.
To ensure that your battery products can smoothly enter the European market, we offer professional battery testing services to ensure your products comply with EU regulatory requirements.
Hazardous Substance Limit Requirements
The battery regulation specifies that the content of specific hazardous substances in batteries must be below certain thresholds, primarily involving four limit standards: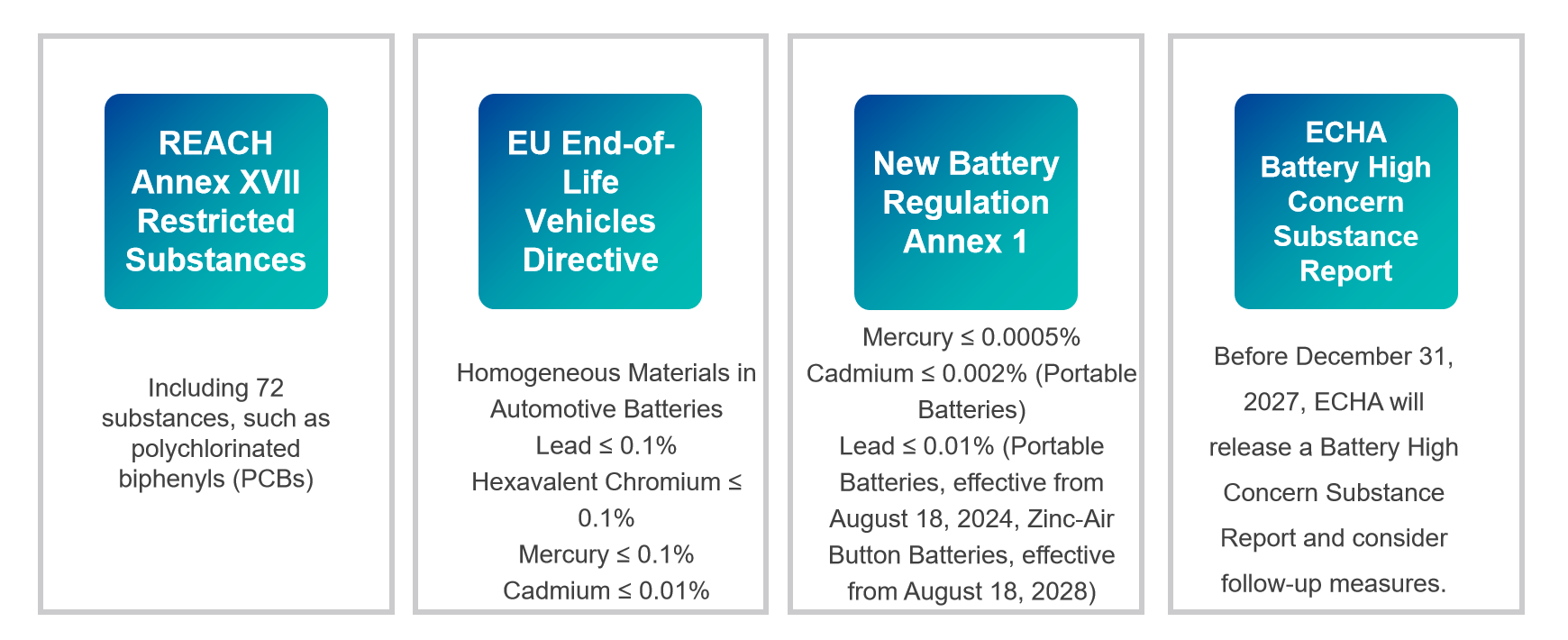 Battery Electrochemical Performance and Durability Parameter Requirements
The EU Battery Regulation establishes strict battery performance standards and plans to phase out disposable batteries gradually. According to this regulation, starting from August 2024, battery products must disclose their electrochemical performance and durability parameters. From 2027 onwards, battery products must meet the prescribed minimum performance standards, and only batteries meeting these standards can be sold in the EU market.
Safety Parameter Requirements for Stationary Energy Storage Systems
Starting from August 2024, the battery regulation requires fixed battery energy storage systems to provide safety technical documentation, including essential safety tests.

Contact Us
If you have any questions about battery testing services or need more information on compliance, please don't hesitate to contact us at test@cirs-group.com.