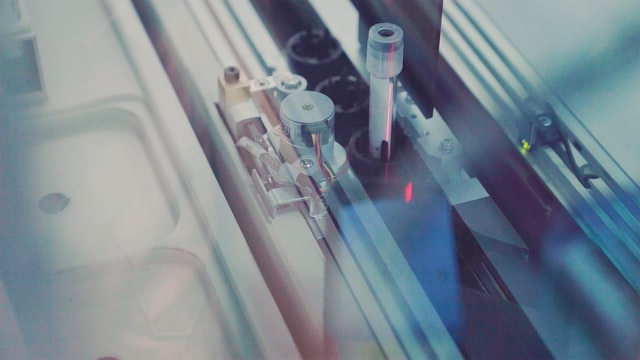 All products intended for sale in EU shall comply with REACH Annex XVII- "Restrictions on the Manufacture, Placing on the Market and Use of Certain Dangerous Substances, Preparations and Articles" also known as "Restricted Substances List (RSL)". REACH Annex XVII sets restrictions by limiting the use or presence of substances in certain articles or banning all the uses. Suppliers should ensure the presence of the restricted substances shall not exceed the threshold limits specified in the RSL.
Some restricted substances are on the SVHC candidate list. More info about how to achieve SVHC compliance can be found here.
Currently, REACH Annex XVII includes 76 entries (Download the latest Restricted Substances List). Typical hazardous substances that are restricted in products include lead, Azodyes, DMF, PAHs, Phthalates, PFOS, nickel release and so on.
The Specific Updates to the List are as Below:
On July 17, 2023, Regulation (EU) 2023/1464, adding a new entry 77; (new!)
On November 22 2021, Regulation (EU) 2021/2030, adding a new entry 76;
On August 6, 2021, Regulation (EU) 2021/1297, adding entry 68.
On December 16, 2020, Regulation (EU) 2020/2096, deleting entry 22, 67 and 68; as well as amending entry 3, 28, 29, 30 and 46;
On 15 December 2020, Regulation (EU) 2020/2081, adding a new entry 75;
On 4 August 2020, Regulation (EU) 2020/1149, adding a new entry 74;
On 12 June 2019, Regulation (EU) 2019/957, adding a new entry 73.
On 17 December 2018, Regulation (EU) 2018/2005, amending entry 51.
On 18 April 2018, Regulation (EU) 2018/1513, adding a new entry 72.
On 19 April 2018, Regulation (EU) 2018/588 and (EU) 2018/589 includes 1-methyl-2-pyrrolidone (NMP) and Methanol restriction into entry 69 and 71
On 11 January 2018, Regulation (EU) 2018/35 includes a D4 and D5 restriction into entry 70
On 14 June 2017, Regulation (EU) 2017/1000 includes a PFOA restriction into entry 68
On 10 February 2017, Regulation (EU) 2017/227 includes a decaBDE restriction into entry 67
13 December 2016, Regulation (EU) 2016/2235 includes a BPA restriction in thermal paper.
23 June 2016, Regulation (EU) 2016/1017 includes a new restriction as regards inorganic ammonium salts.
23 June 2016, Regulation (EU) 2016/1005 amends entry 6 as regards asbestos fibres (chrysotile).
16 February 2016: Regulation (EU) 2016/217 revised paragraph 2 of entry 23 concerning cadmium in paints.
13 January 2016: Regulation (EU) 2016/26 addednonylphenol ethoxylates (NPE) inentry 46a.
4 September 2015: Regulation (EU) 2015/1494 revised entry 5 concerning benzene.
22 April 2015: Regulation (EU) 2015/628 revised entry 63 concerning lead.
3 March 2015: Regulation (EU) 2015/326 revised entry 50 concerning PAH and entries 51 & 52 concerning phthalates.
8 May 2014: Regulation (EU) No 474/2014 added1,4-dichlorobenzene provisions in entry 64.
27 March 2014: Regulation (EU) No 317/2014 revised appendixes 1, 2, 4 and 6 to Annex XVII.
6 December 2013: Regulation (EU) No 1272/2013 revised entry 50 concerningpolycyclic-aromatic hydrocarbons (PAH).
25 March 2014: Regulation (EU) No 301/2014 revised entry 47 concerning chromium VI compounds.
14 February 2013: Regulation (EU) No 126/2013 deleted entry 42 concerning short-chain chlorinated paraffins (SCCP), revised entries 6, 16, 17, 28, 29, 30, 40, 47, 56 and appendixes 4, 6 and 10.
20 September 2012: Regulation (EU) No 848/2012included phenylmercury acetate into entry 62.
20 September 2012: Regulation (EU) No 847/2012 revised entry 18a concerning mercury.
19 September 2012: Regulation (EU) No 835/2012 revised entry 23 concerning cadmium.
19 September 2012: Regulation (EU) No 836/2012 included lead and its compounds into entry 63.
15 May 2012: Regulation (EU) No 412/2012 included dimethylfumarate (DMF) into entry 61.
9 February 2012: Regulation (EU) No 109/2012 revised entries 28, 19 and 30.
20 May 2011: Regulation (EU) No 494/2011 revised entry 23 concerning cadmium.
15 April 2011: Regulation (EU) No 366/2011included acrylamide into entry 60.
3 March 2011: Regulation (EU) No 207/2011 deleted entries 44 and 53.
31 March 2010: Regulation (EU) No 276/2010 deleted entries 33 and 3
Download
REACH regulation Annex XVII (updated on Jul. 28, 2023)