Helsinki 15 January 2018-ECHA adds seven new substances of very high concern (SVHC) to the Candidate List and updates the entry for bisphenol A (BPA). Up to now, the SVHC list is updated to 181 items.
20 December 2017, ECHA had informed in advance that the material information to be updated. Seven New Substances to add to the SVHC List-C&K Testing reported on 21 December 2017.
Following are the new SVHC substance and updated entries on 15 January 2018: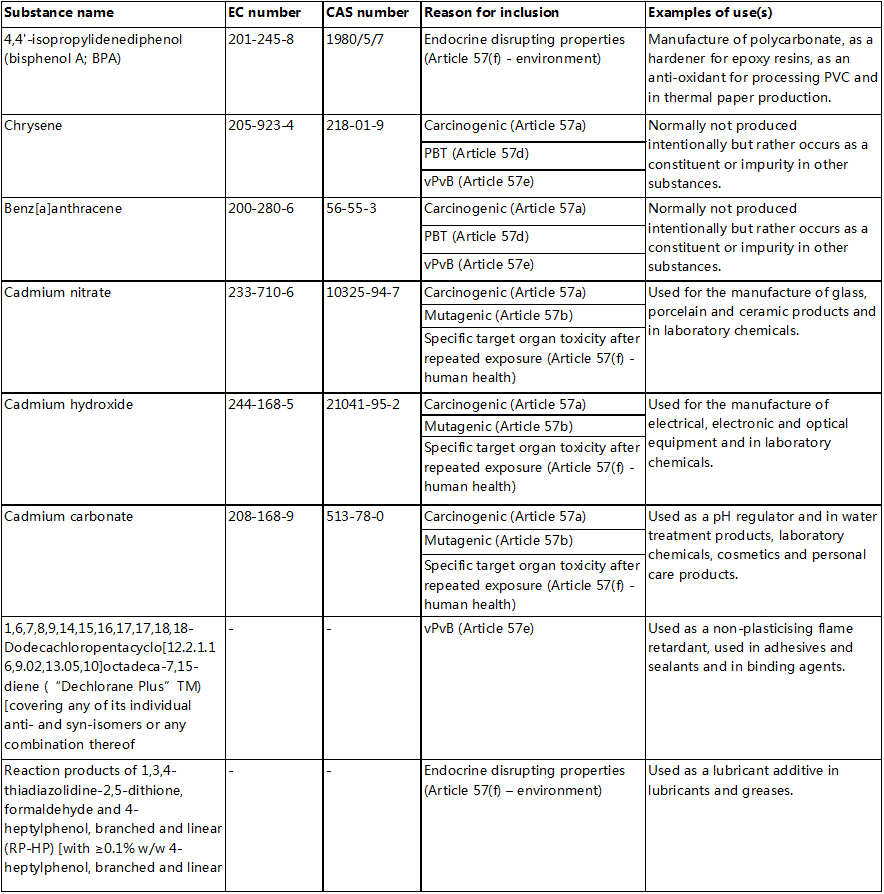 (Recently, the European Commission also passed and published amendments to the reach regulation (EU) 2018/35 to control octamethylcyclotetrasiloxane (D4) and decylpentacyclosiloxane (D5) cosmetics products, the latest list of restricted substances of Annex XVII can be downloaded here.)
The product containing SVHC materials, whose content exceeds 0.1%, needs to inform ECHA. In later 6 months, the product containing more than 0.1% the concentration of a single SVHC in the article and the annual export volume is more than 1 ton, shall notify the ECHA. The list of SVHC updates twice a year. C&K Testing reminds enterprises to note the updating of the SVHC List to meet responsibilities and obligations.
|Further Information: the List of 181 SVHCs
|Our Service: SVHC Testing