The European Commission published the amendment to the POPs Regulation in its Official Journal on April 28, 2023 - (EU) 2023/866, primarily updating certain exemptions related to perfluorooctanoic acid (PFOA), its salts, and PFOA-related compounds in points 3, 4, and 5. This amendment shall enter into force on the twentieth day following its publication in the Official Journal, and Member States shall adopt and publish the relevant laws, regulations, or administrative provisions by no later than August 18, 2023.
The exemptions after the amendment (EU) 2023/866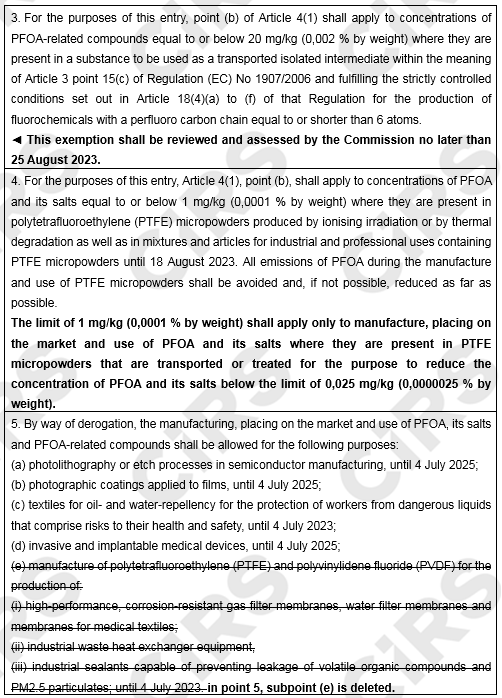 The bolded portion indicates the modified section
Suggestions
CIRS C&K Testing warmly reminds that EU enterprises to verify the content of perfluorooctanoic acid, its salts, and PFOA-related compounds in their products to avoid losses caused by non-compliance.
If you need any assistance or have any questions, please get in touch with us via test@cirs-group.com.